Young Carers
Birchfields has been given a Bronze award for their work to make sure students don't miss out on an education because they are young carers. The Young Carers in Schools programme helps primary and secondary schools improve outcomes for young carers and celebrates good practice through the Young Carers in Schools Award.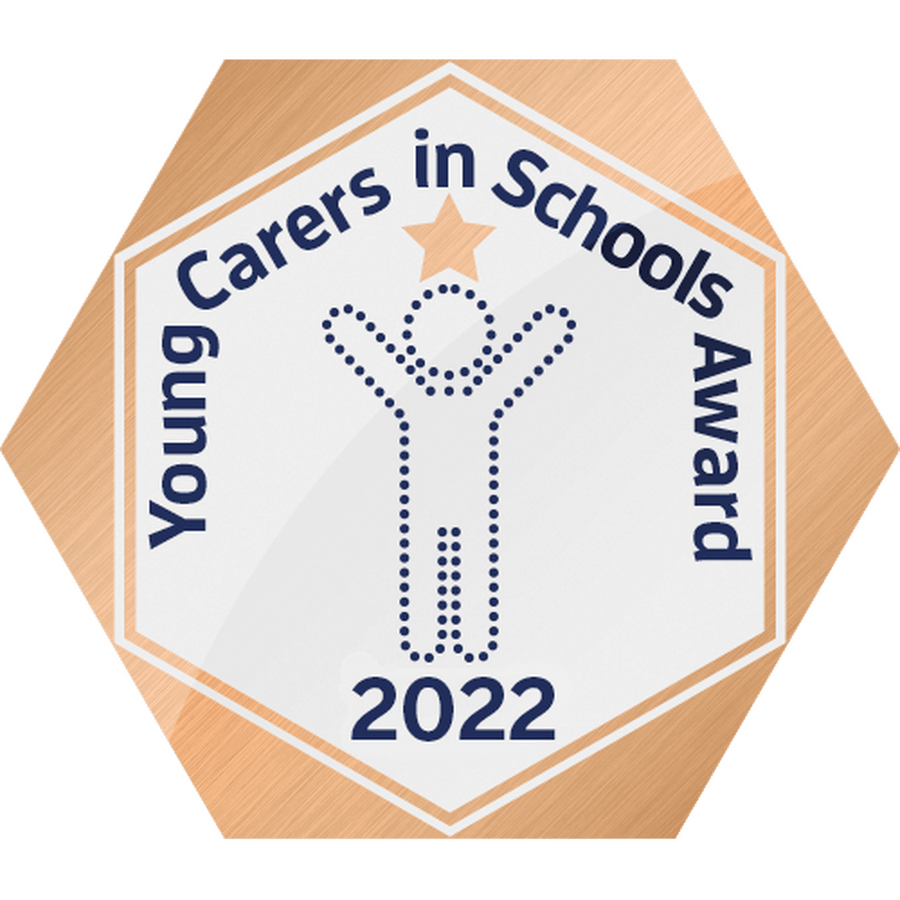 What is a Young Carer?
Carers do lots of different things for people at home. You may not realise you are a carer and entitled to help because these are just things you have always done.

The things carers do include:
Helping someone get around the house - lifting them up, helping them up stairs or doing physiotherapy

Helping someone look after themselves - dressing, washing or going to the toilet

Helping with medication - giving tablets or injections

Housework - doing all or most of the cooking, cleaning or shopping

Looking after the money - paying the bills or shopping for food

Looking after your brothers and sisters - putting them to bed or walking them to school

Emotional support - keeping someone calm, or just having to be there to make sure they are OK

Interpreting for someone with a hearing or speech problem or someone who does not speak English.
If you do one or all of these things, you may be entitled to help from the Manchester City Council. Please go to their website or call them on 0161 234 5001.
Alternatively, see Mrs Rashid or one of our other Young Carers team in school (see further details below).


Young Carers' Statistics
The 2011 Census identified 166,363 young carers in England, with 1 in 8 under the age of ten

These figures are likely to be a significant under representation, as many young carers are hidden

Research from the BBC in 2010 found that as many as 1 in 12 secondary school pupils have a moderate or high level of caring responsibility

It is understood there are somewhere in the region of 700,000 Young Carers in the UK


Birchfields' Young Carers Champions
Are you a Young Carer?
Come, find Mrs Rashid in the school library, Mrs Williams in the Year 5 classrooms or Miss Dalton in the Inclusion Office, and let them know about all that you do.
Alternatively, tell your teacher or any of the other amazing staff at Birchfields Primary School.
If you are not able to manage at home or have had a particularly difficult time, come and see Mrs Rashid, Mrs Williams or Miss Dalton. We will do our utmost to help you.
We are always here to help.
If you want to discuss something discreetly, leave a note (remember to put your name on it) in the GOLDEN LETTER BOX on the desk in the school library. We will come and see you as soon as we can.
Worried and need to check in with your family member? Remember we have A HOTLINE TO HOME available for our Young Carers. If you need to use this, please see Mrs Rashid in the library or tell any member of staff.

Young Carers' Activities
Meetings/catch ups are held twice a half term in the school library where you can chill out, have a cuddle with Birchy (The Young Carers Mascot) draw, listen to music or just chat with other Young Carers.
Homework Club - Struggling with time to complete homework / reading? Remember that Mrs Rashid holds a Young Carer's Homework Club every Monday from 12:00-1:30 pm in the school library for KS1 & KS2.

Past and Memorable Events
10/11/2022 One of our Young Carers was a WINNER of the "Design a Christmas Light" competition!
She and her family were invited to the Big Switch On in Manchester City Centre with the other winners and local councillors!
22/10/22 The Young Carers Fashion Show at Moss Side, Manchester Power House
21/07/22 Goodbye Party for the Year 6 Young Carers / End of Year Party for the Young Carers
Lunch with the Lord Mayor Donna Ludford