At Birchfields, we deliver a broad and balanced curriculum through project based learning. All our projects involve a range of cross-curricular activities including exciting educational experiences both inside and outside school. As part of our Cornerstones curriculum, teaching and learning follows the four stages of Engage, Develop, Innovate and Express.
Click on the pencils below to access the current National Curriculum document.
Where possible we link our science to our project, but is sometimes taught separately if it does not fit. We place a huge emphasis on vocabulary, questioning and investigations throughout the school, as well as ensuring progression in both scientific skills and knowledge.
Our arts curriculum comprises music, dance and drama as well as visual art. We hold an Artsmark gold award and are part of the Arts Award scheme. We provide our children with a range of opportunities to explore and create all aspects of the arts, many of which are linked to our project work.
Dance
Dance lessons at Birchfields inspire confidence and creativity in our pupils and encourage them to be healthy. Children develop balance, agility and co-ordination through composition and performance of dances and are taught to reflect upon and evaluate these.
Take a look at the superhero dances choreographed and performed by Year 1 during their Autumn 1 Superhero Project.
Music
There are dedicated music lessons for all classes in Key Stage One and Key Stage Two. In KS1, pupils use tuned and untuned percussion plus recorders. At KS2, pupils use tuned and untuned percussion, pianos and keyboards, recorders, guitars, and mixed strings. All pupils sing regularly in lessons as well as having a singing assembly once a fortnight.
In KS1 there is a singing club. In KS2, extra-curricular clubs include mixed strings, pianos and keyboards, guitars, a pop/rock band, drumming and choir.
In art lessons, pupils are taught the following skills and techniques:
drawing

colour

texture

sculpture

printing

pattern
Children are taught how to use these to explore and express their ideas, experiences and imagination. Children also learn about artists and how their work reflects and has shaped our history and culture.
Here are some photographs of art appreciation, sculpture, model making and sketching work from Key Stage 2 children.
Drama is used to facilitate and enrich learning across the curriculum, using a range of strategies to develop creativity, imagination, confidence and written work.
In KS1, we focus on teaching children about the past and significant people and events including local history.
The curriculum at KS2 covers local, British and world history including a range of chronological historical periods. All pupils learn about the past using a range of sources.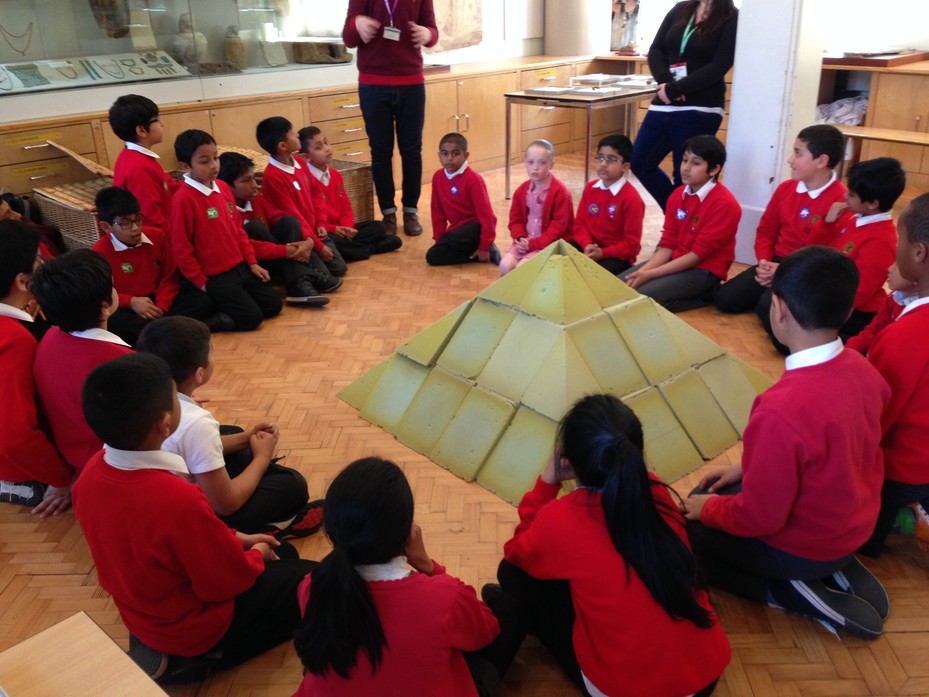 The Gifted and Inspired Historians and Scientists of Birchfields visited Manchester Museum and took part in an Ancient Egyptian workshop. The children used enquiry and observational skills as they explored the Museum's Egyptian gallery and completed tasks. They handled real artefacts and worked together to build a pyramid.
We love visiting places where we can explore historical periods in more depth.
Recently Year 4 have visited the Roman city of Chester, while Year 6 enjoyed journeying to the Maritime Museum in Liverpool to deepen their knowledge of the Titanic.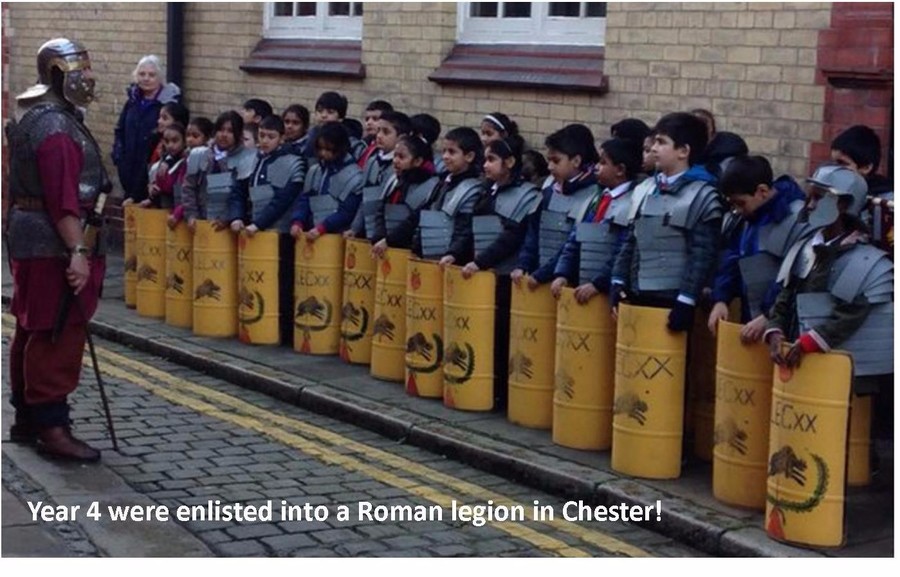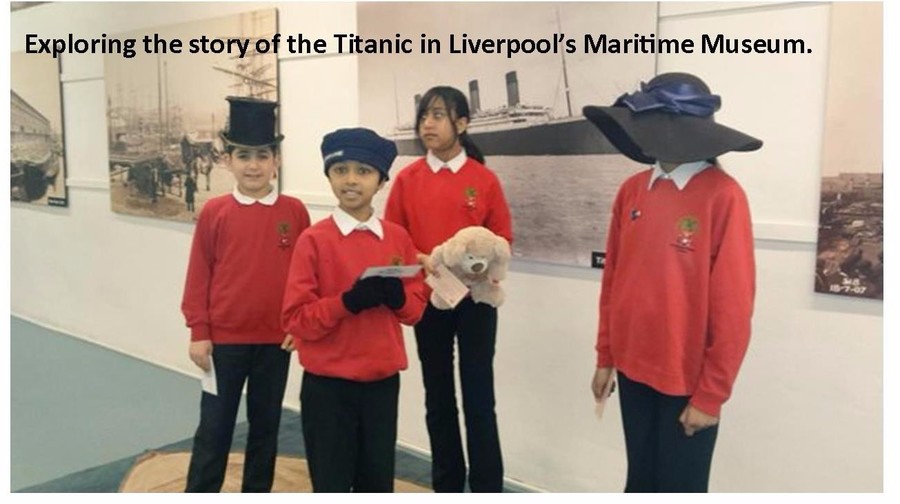 Like History, the national curriculum is taught through themed projects. We sometimes teach parts of these subjects discreetly if learning objectives are not covered within projects.
Learning in Geography focuses on locational knowledge, place knowledge, human and physical geography, skills and fieldwork.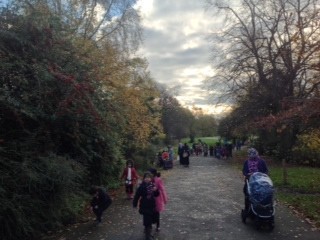 In Year 1's Geography project 'Splendid Skies' the children learn about extreme weather. The project starts with a trip to Birchfields Park to explore nature, the environment and the sky. Lots of parents and carers have joined Year 1 in the past for a really enjoyable morning.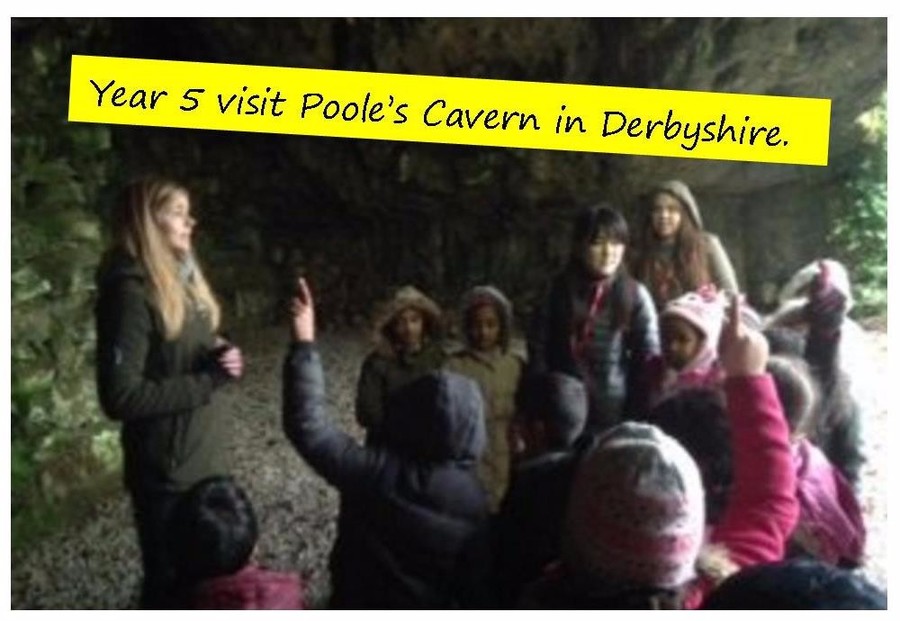 Religious education has 2 closely related aspects:
learning about religion
learning from religion
It should encourage all participants to reflect on their own beliefs and values and to acknowledge that others hold beliefs different from their own. At Birchfields we learn about the main religions seen in Great Britain. These include Buddhism, Christianity, Hinduism, Islam, Judaism and Sikhism.
The values of spirituality and reflection are entwined into the schools ethos and curriculum with particular themes taught in class by our specialist teacher Mrs Kemp. Year Group Assemblies focus on religious festivals and celebrations with pupils performing school assemblies for the whole community based on Eid, Divali, Christmas, Chinese New Year and Easter. Some pupils in year 5 have visited Alma Park Primary School as part of their Peace Mala Project, an award which we are working towards.
We encourage visitors to school to help us understand other religions. We promote the connections between RE and PSHE, particularly in developing morals and humanity.
Personal, Social and Health Education
At Birchfields, as well as concentrating on themes recommended by the National Curriculum, we teach topics that we think our children need to help them develop into healthy, well-balanced and successful citizens. These topics run throughout the whole school and are sometimes taught in 'blocks' where a whole week is dedicated to learning in that subject. Children will learn about healthy living, friendships and relationships, equality, transition, keeping ourselves safe, and growing and changing in years 4-6. Children are taught in-class, in assemblies and throughout the whole school curriculum. Circle times address problems and issues that arise, through discussion, with a focus on problem solving and conflict resolution. Through our PSHE lessons we encourage respect for ourselves, for each other in school and the whole world and its communities.
At Birchfields, Physical Education and sport is highly valued. Our curriculum supports children to challenge themselves and offers opportunities for them to develop fundamental skills and confidence in a range of sports and activities. We aim to help them become more physically active and aware of making the right choices in how to lead healthy lives.
A specialist PE teacher delivers high quality lessons during PPA time and weekly sessions are taught by class teachers. As well as games and gymnastics children take part in swimming (Year 4), athletics and outdoor adventurous activities (OAA). In many year groups the curriculum timetable is enriched by a number of local clubs offering coaching and curriculum support lessons; such as Sale sharks- tag rugby, Maths and healthy eating and Manchester United & Burnage High School - football, multiskills and leadership skills.
We provide opportunities for girls and boys to access, spectate, take part, succeed and excel at a range of competitions, festivals and tournaments at varying levels in a variety of sports. We regularly hold or take part in friendly matches with local schools and enter a number of School Games competitions or local leagues, often qualifying for the Citywide Finals; such as cross country, tag rugby, football, boccia, cheerleading, netball, athletics, tennis, cricket and mountain biking.
We are fortunate to have excellent and well maintained facilities at Birchfields so a number of sporting extra-curricular activities are available and are very popular. Please take a look at our 'sports ' page to see our successes.
This year our children will be taught a brand new computing curriculum which will change the way they think about technology. They will be encouraged to find out what makes programs work rather than just using them, with the idea that eventually they will be able to design and make their own apps and programs.
Each class is equipped with an iPad to enhance teaching and learning in the classroom, enabling instant interactivity (for example by recording video and watching/listening back, or showing work on the board immediately) and enabling teachers to move around the classroom more freely while teaching.
Computing lessons will mostly be taught in the school's ICT suite, which will be upgraded this academic year with more powerful machines. There are other opportunities for the use of technology out of the suite, in particular with iPads, data loggers and robots.
We are all learning about this new curriculum together - if you'd like to know more, the BBC Schools Primary Computing pages are very useful.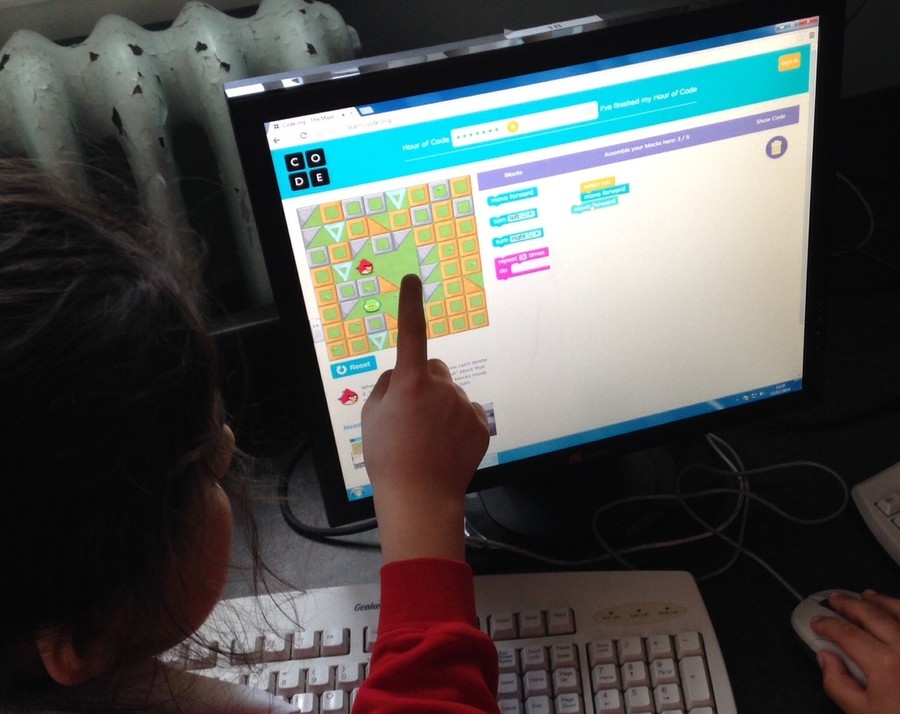 Design and Technology is integral to our curriculum and provides a great way for children to express ideas through creativity and innovation - children will choose from a range of materials to make their final product, which could be anything from a winged minibeast designed to combat aphids to their own version of a Roman or Celt shield.
At Birchfields we use an activity-focused approach to give pupils opportunities to create, innovate, design, make and evaluate a variety of well-crafted products. Pupils are taught the technical skills to execute practical tasks, so they develop confidence in using them.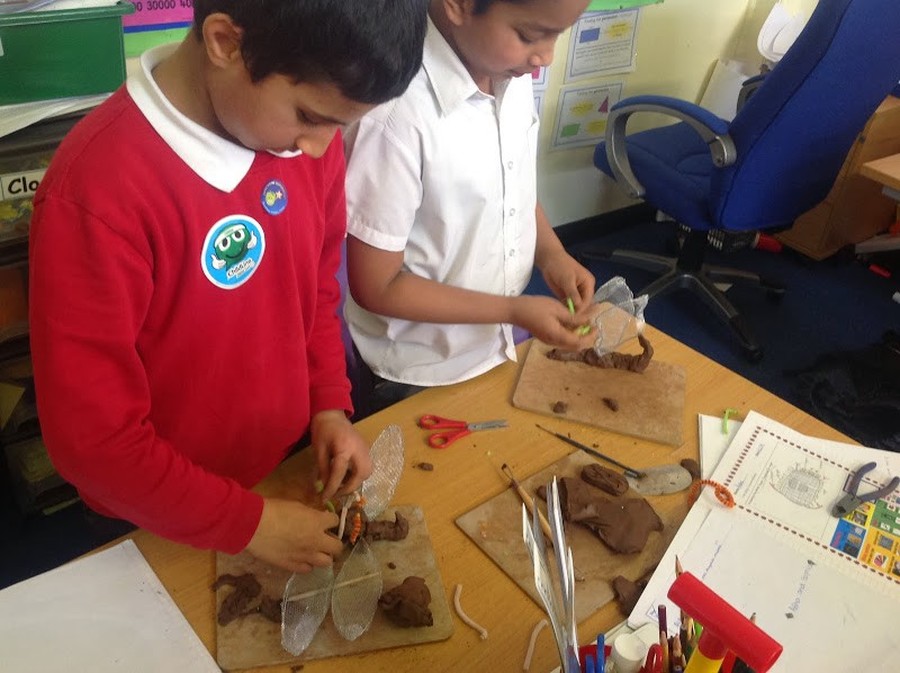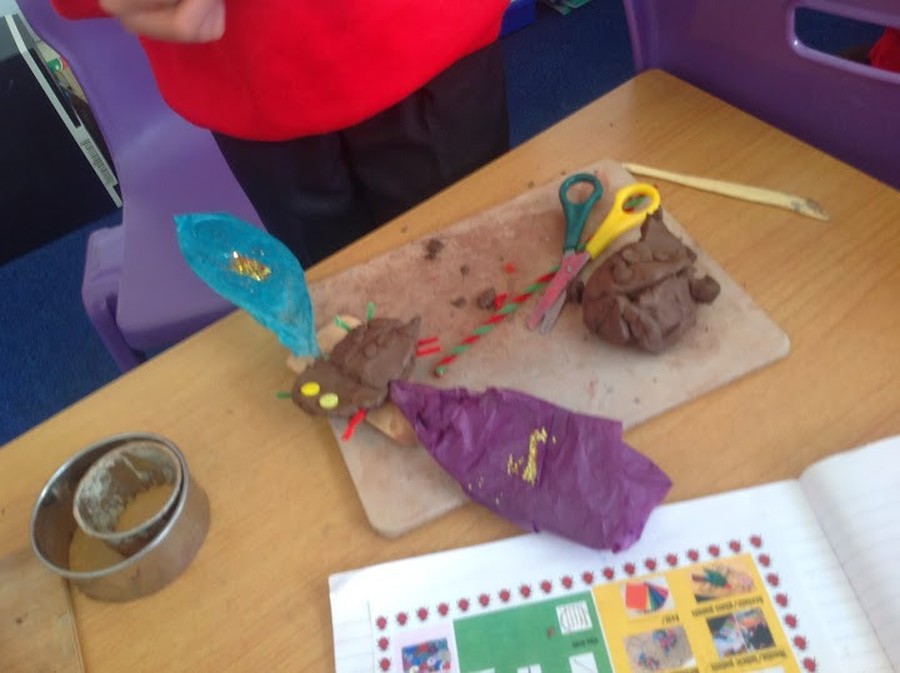 Modern Foreign Languages: French
Bonjour!
In September 2014 it became statutory for children to learn a modern foreign language in KS2 (Juniors) and at Birchfields we chose to study French.
Children are taught the basics of the French language from year 3 to year 6 to build fluency and confidence year on year. At high school pupils are again taught a modern foreign language and we aim to give children a solid foundation in another language to develop later in their education.
As pupils are just beginning to learn French this year there is much emphasis in our teaching on speaking and listening and learning the sounds of a new language. Children learn how to talk about themselves and their families, food and places, celebrations and common vocabulary. They learn through songs and games and as much verbal interaction as possible. We also give children an insight into a different European culture as they learn about the country.
To promote an interest and passion for language we hold a 'European Day of Language' where children in KS1 and 2 get a taster of many different foreign languages taught by all our teachers. Many of our pupils are already bilingual and are very talented at picking up new languages. They show great eagerness and interest and are very adept at learning French. Here is year 3 learning numbers 0-12.
For more information you can visit this website.